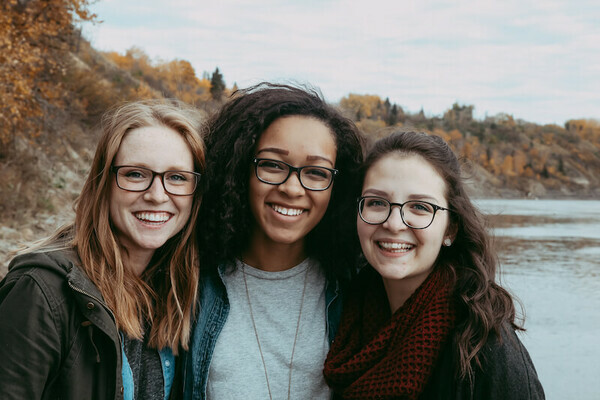 Future Students
Explore the possibilities of Vanguard College!
Program Options
What are you looking for?
of students say Vanguard's course content helps achieve greater biblical literacy
million resources from NEOS libraries across Alberta readily available to Vanguard Students
Frequently Asked Questions
How many students attend Vanguard?
We have approximately 250 students studying on campus and online.
How big are the classes?
Is Vanguard accredited?
We are fully accredited with ABHE (Association for Biblical Higher Education).  ABHE is a member of the Commission on Recognition of Post-secondary Accreditation (C.O.R.P.A.), the body that provides accreditation of all recognized American universities, colleges and professional preparation programs.  It is also responsible to CHEA (Council for Higher Education Accreditation).
Can I get transfer credit from courses taken at another college or university?
Vanguard considers transfer credit from a variety of accredited post-secondary institutions.  You would just need to have your transcripts sent from the institution where the credits were earned and our Registrar will then determine if a course is comparable to a Vanguard Course.
Will the courses that I take at Vanguard transfer to another college or university?
Because Vanguard is accredited, many of your courses will transfer to another Christian college or university.  Transfer credit to a secular institution would be less but some credits may qualify for transfer.  We encourage you to contact the institution you would like to transfer into to inquire about their policies on transferring credits from Christian colleges
Do you have dorms?
No, we do not have dorms.  Instead we have student housing.  These are houses within walking distance to our campus that are leased to first year students.
Can I get student loans to study at Vanguard?
Vanguard students are eligible to receive student loans in Canada (excluding Quebec).  You can apply online through your province of residence. Please visit our Student Loans page for detailed information.